ASSOCIATION OF HUNTING AND SPORTING EQUIPMENT MANUFACTURERS
ASSOCIATION OF HUNTING AND SPORTING EQUIPMENT MANUFACTURERS
ASSOCIATION OF HUNTING AND SPORTING EQUIPMENT MANUFACTURERS
L'UFA a pour vocation de représenter au mieux les intérêts de l'Union des Fabricants et Artisans en équipements de chasse et de tir sportif (UFA) auprès des tiers en favorisant :
Sa visibilité auprès des tiers en lien avec ses activités par une participation active lors d'événements nationaux et internationaux.
Son développement par une politique active de recherche de nouveaux membres.
Sa présence en tant qu'acteur, support et conseiller auprès des autorités ou organisations en lien avec ses intérêts par une démarche pro active.
Les synergies entre les membres.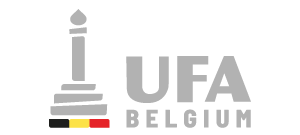 LIEGE CAPITAL CITY OF GUNMAKERS
Liège-Belgium, city of tradition in ammunitions, guns and equipment, is one of the oldest centers of gunsmithing in the world.
Ever since the Middle Ages, all kinds of arms have been produced in this city and its surrounding area, to the point that the Liège-made Weapons are well known in almost each and every country of the earth.
Owing to the know – how and expertise in precision engineering of its craftsmen, this area has manufactured nearly all models of hunting, sporting, military weapons and production machinery in existence.
Originally a purely handicraft process, gunsmithing has gradually made way for modern manufacturing methods while retaining in Liège, more than anywhere else, a high degree of craftsmanship in the as-sembling and finishing of the fine grade weapons.
A Liège-made de luxe arm is paramount for the reliability and sturdiness of its mechanism.
It can boast an exquisite touch of desing and craft, distinct not only from the regular production-line items but also from the top products of other makes.
From the woodwork up to the fitting of the gun and metalwork, the School offers the complete training of a modern gunsmith making him ready to sign on in a manufacturer's workshop or to settle in the profession as dealer -repairer. Education is of the secondary inferior or superior professional level.
It is followed by two 7th years of specialization which both allow to reach the CESS certificate. And for boys and girls who have an artistic disposition and wish to acquire an enriching handicraft, the "en-graving section" offers education of secondary inferior or professional level. Industrial engraving (with machine) and jewellery engraving (bracelets, medals, etc.) add a string to graduates' bow.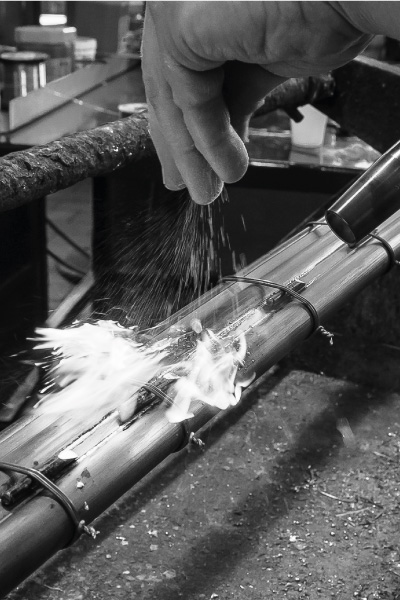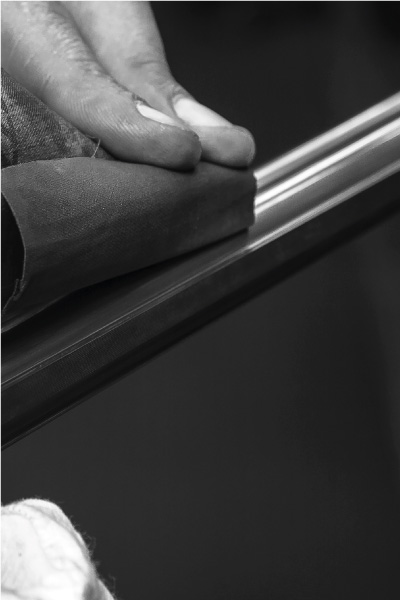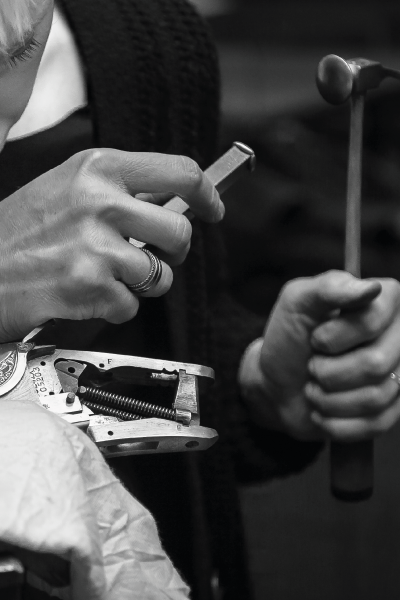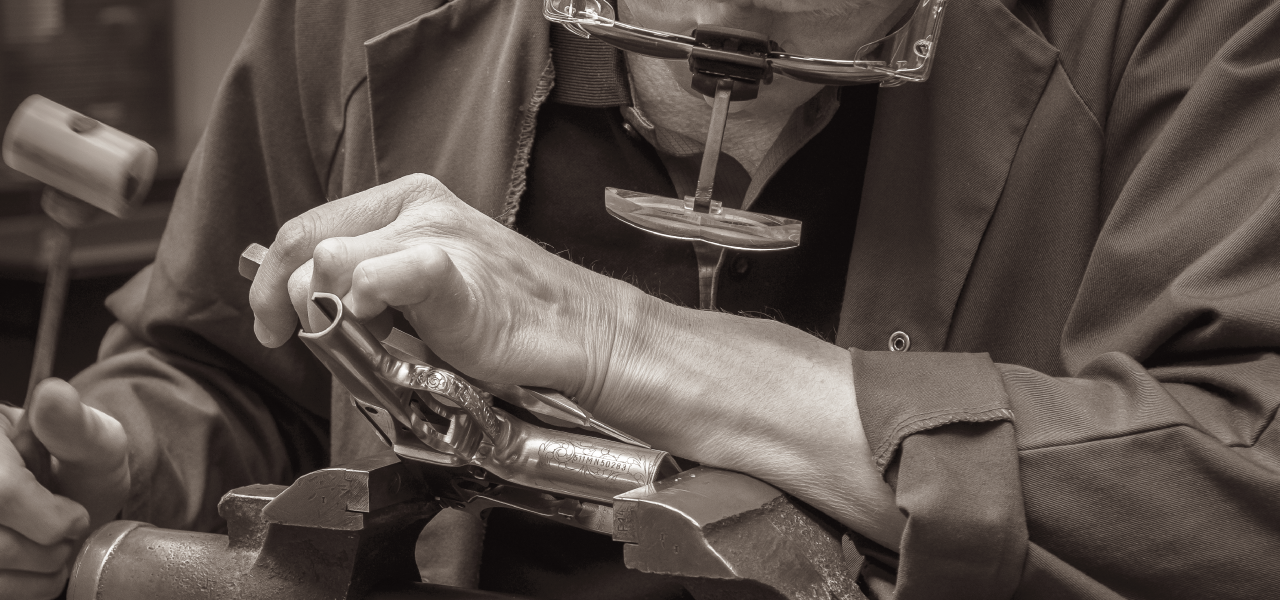 LIEGE, THE BELGIAN PROOF HOUSE 
An institution for the benefit commerce and the safety of the user».
The proof was born in 1672 with the aim to warranty to users a minimum level of legal safety.
In 1868 the Proof House obtained the legal status and was confirmed as the highest authority for compulsatory proofs for all firearms and components made in Belgium.
Foreign firearms and components coming from countries not members of C.I.P. are subjected to the same rules When a firearm satisfies to the stringent standards of the legal Proof, it is officially hallmarked. Such stamp gives the user a label of safety.
Of world reputation, the Liege Arms Museum is one of the largest of its kind in existence.
It covers the history of firearms and other weapons, from prehistoric times to date; not only from a technical point of view but also concerning their decoration (engraving, chiselling, inlay work, wood carving). It is housed in a superb building erected circa 1776 in neo classical style.